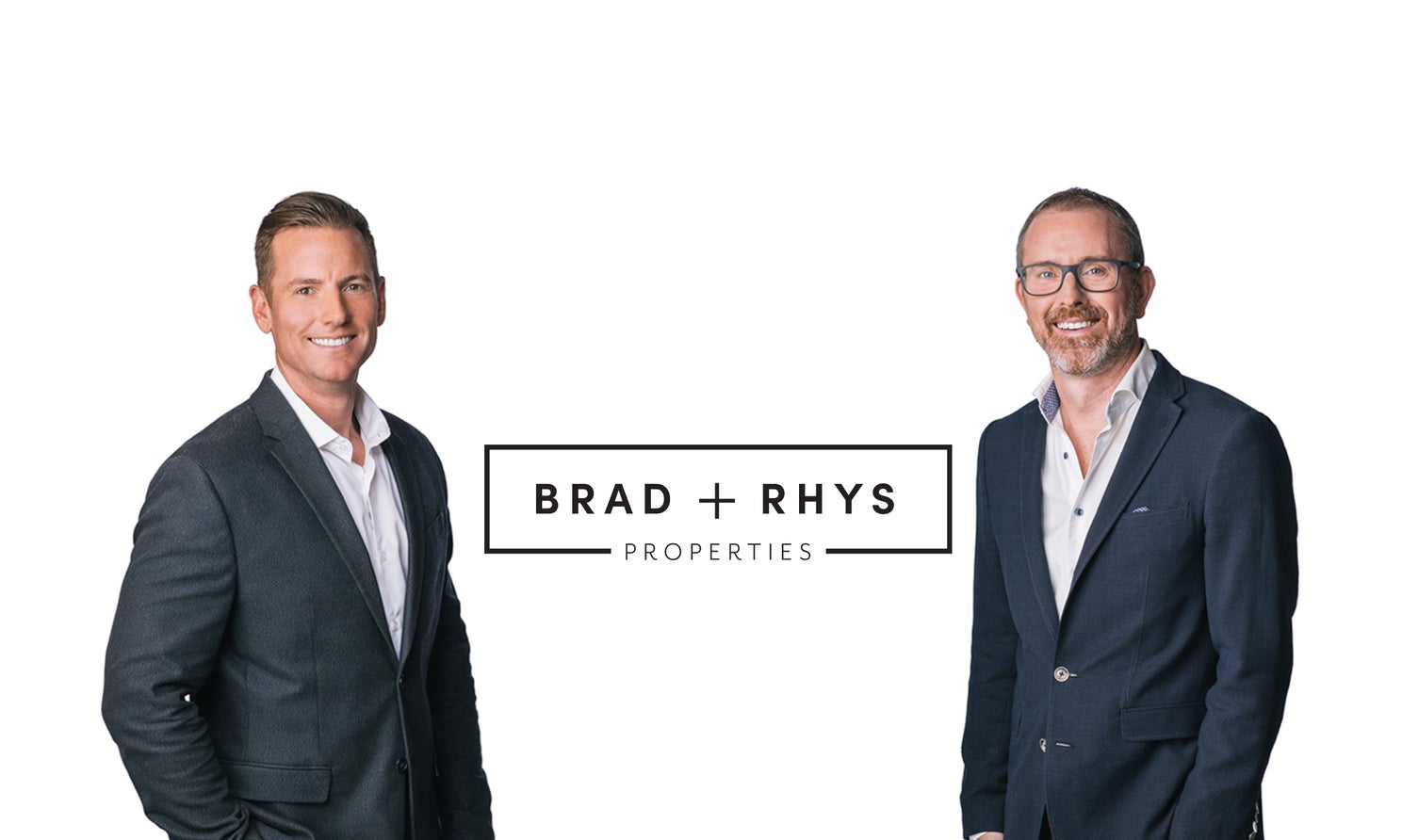 Introducing Metro Vancouver' s newest dynamic real estate duo, Brad Smyth and Rhys Leonard, of the newly formed Brad + Rhys Properties Group. New digs and new partner! You will find our bios below so that Brad's clients can get some intel on Rhys and Rhys's clients can get the 411 on Brad. 
How did Brad + Rhys become a thing? We have known each other through the business for many years. More recently, we have gotten to know each other on a personal level with our kids at the same school.  We became neighbours two years ago, and you can really get to know a guy when you share a fence. During the months of quarantine there may have been a few "fence beers" where we discussed all things life. Often real estate would take centre stage in these discussions. Now we may not agree on what qualifies as a good beer (Coors Light does NOT) but real estate we see eye to eye on. We are very excited about this partnership!
Rhys had the pleasure of being one half of the award winning team Rhys and Kathleen for the last four years. He will bring all that he learned from that great experience into this new adventure. Brad on the other hand has been swinging single in the real estate world for that past 14 years with another local brokerage and is very much looking forward to collaborating with and mentoring Rhys!! BTW Coors light is a very refreshing beverage!!
The market has been solid for this time of year. While somewhat slower than a few months ago there are still a number of buyers putting pen to paper. Low interest rates remain a strong driver for the market. We are hearing a lot of chatter from clients about gearing up for the Spring market, which we anticipate to be busy.
We are fully up and running at our new brokerage, Sotheby's Realty. It has been very busy, which suits us just fine. Our new office has a fabulous view of east beach and a great coffee shop next door.  We are excited to answer any and all of your real estate questions so please, give us a call to discuss any time! 
Brad Smyth
British Columbia born, Brad has grown up enjoying the West Coast his entire life, in particular the South Surrey area where he now lives and breathes everything the beach community has to offer.At the age of 27 Brad entered into a new venture of selling real estate with a boutique brokerage on the Westside of Vancouver and immediately took to the hustle,  bustle and unpredictability of the profession. After a few years downtown Brad moved out to a South Surrey Brokerage and set up shop in the market he resides in.Aside from the day to day duties of residential real estate Brad also has a passion for home construction which gives him a leg up when it comes to seeing the value in your home.When its time to relax, nothing beats spending time with his family, there is nothing better for Brad than a day at the beach followed by a family meal and a few laughs.SOUTH SURREY/WHITE ROCK REAL ESTATE STATISTICS
---
---
---