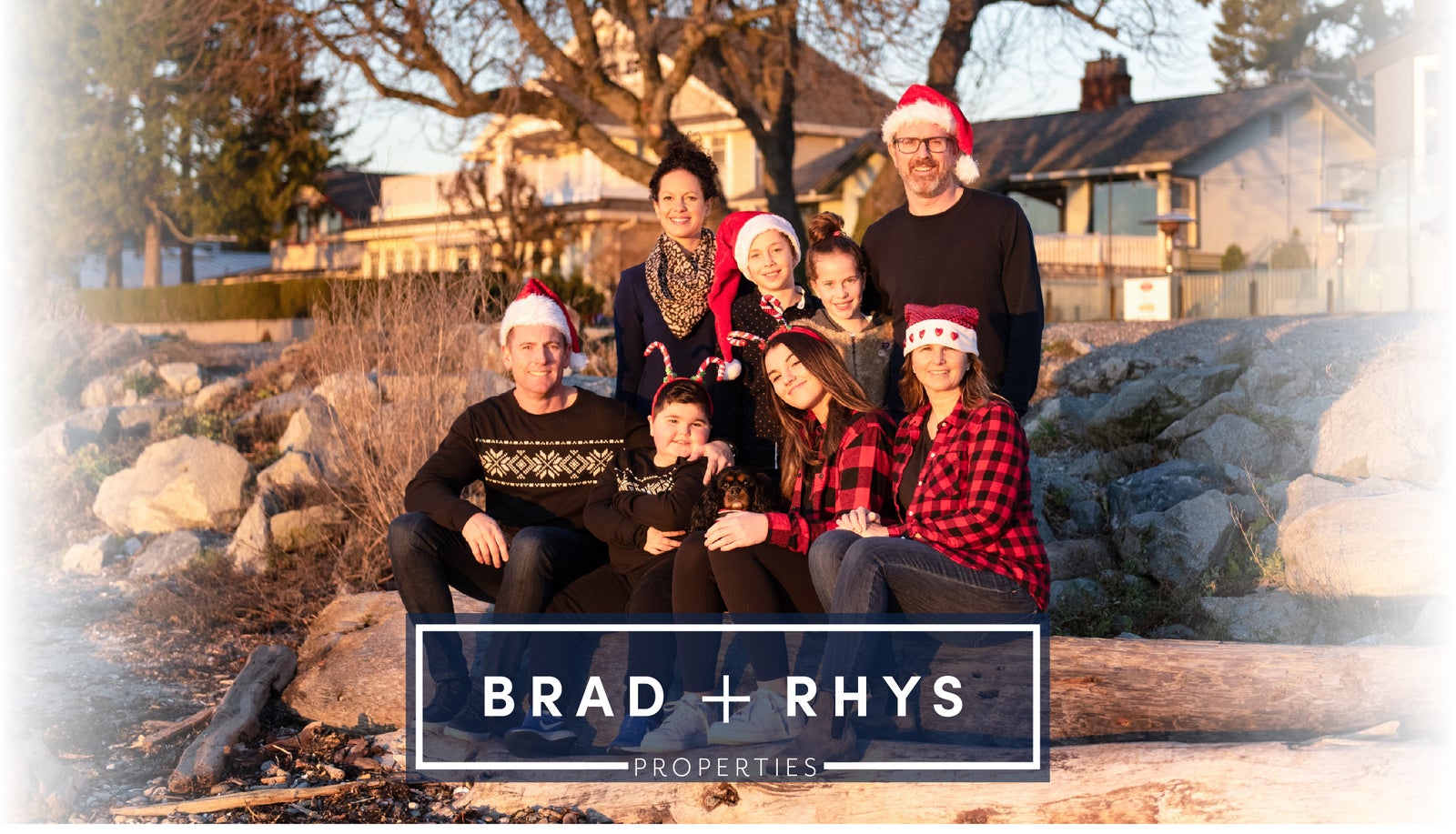 As 2020 limps to a much anticipated end, we would like to give you all a big virtual hug. You deserve it. This year has been an inconvenience for some, challenging for others, and downright overwhelming for many. There is a lot to reflect upon this holiday season, and perhaps, too much time to do so. Certainly this holiday season will be a lot different to seasons past but with positive news on the vaccine front there is much to look forward to in 2021. Hang in there everyone!   
There continues to be heightened activity in the real estate market, especially for this time of year. Low interest rates and Metro Vancouver residents hunkered down locally appear to be factors driving this activity. We have encountered a few multiple offer situations recently and are hearing about more, especially in the detached market moving east throughout the valley. Inventory remains relatively low and buyers are out there in numbers. 
With a vaccine in sight and interest rates very likely to remain at an all time low into the new year, we are anticipating a very busy spring market. Depending on the weather this January we could also see it coming earlier than previous spring markets. We have been discussing timing of coming to market with many of you in the last few months.  We are preparing for an early start to 2021!   
When not showing properties and dealing with offers we have been diligently working on our website, social media and overall brand in preparation for the spring market. We would like to give a big shout out to Tina Ellard and Jennifer Findlay of BrandFox for their amazing talents and bringing this all together in such a great way!  You can view our new website at 
www.bradandrhys.com
. More to come in the new Year.
If our paths do not cross before Christmas, we wish you all a very safe and happy holidays. And, as always, we are available to answer any and all of your real estate questions, so please, give us a call to discuss any time!
With love, Brad + Rhys
SOUTH SURREY/WHITE ROCK REAL ESTATE STATISTICS
STATISTICS SUMMARY
While sales have ticked down from October they are up significantly from the same time last year. Taken in tandem with a steep decrease in new and active listings (supply) last month, the stats support the "feeling" of a hot market. 
The seasonal decrease in new listings continues, though again, for this time of year the inventory is higher than normal. Buyers out pace inventory growth.
No surprise then to see the benchmark price slightly up (outside of townhomes) with an increase in demand and lowering of supply. On sharp priced properties we are still seeing the occasional multiple offer.
As long as rates remain ultra low, and there is no indication they won't, we anticipate an active Spring market in 2021 as well.
When sales are broken down for South Surrey/White Rock we saw the following:
41.3% of the total attached market sales were between 400K-600K.

the most "in demand" price band for attached properties - both condos and townhouses - was between $500K - $600K, having a 46% sales ratio (4.6 sales for every 10 listings).

the overall attached South Surrey/White Rock market has a 31% sales ratio average (31 sales for every 100 listings). 

detached houses priced between $1,250,000 - $1,500,000 totalled 28.5% of the total sales for houses; with those between $1,250,000 - $1,500,000 having a 40% sales to active ratio(4 sales to every 10 active listings).

There were 15 sales above $2,000,000

Overall, for detached homes, there were 30 sales for every 100 active listings (a 30% sales to active listings ratio*). 
* A sales to active listings ratio between 12 to 20 percent is considered a balanced market. Below 12 percent is considered a buyer's market and above 20 percent is considered a seller's market. 
Interested in reading the full statistics package for the Fraser Valley?
Click HERE for more information
---
Land Owner Transparency Registry 



Effective November 30, 2020, a new Act and Registry come into effect in BC, that will require buyers to complete new, time-sensitive, legal obligations.
The Act creates and governs the Registry, which is intended to end anonymous land ownership in BC. The goal is to make public the identity of those who benefit from a land purchase in order to combat fraud, money laundering and tax evasion.
The new Land Owner Transparency Registry will work in tandem with the existing Land Title Registry (LTO). As of November 30, anyone who applies to the LTO to register an "interest in land" must also file a "transparency declaration" that will be stored in the Registry, disclosing whether they are a "reporting body".As you know, an "interest in land" means the right that someone has with respect to a parcel of land and with this new registry, it doesn't only mean ownership, it also includes leases with a term greater than 10 years.Under the Act, a "reporting body" is described as a "relevant corporation", "trustee of a relevant trust" or a "partner of a relevant partnership". You can see that these categories are meant to capture ownership of property through numbered companies, offshore trusts, and blind trusts that in the past have circumvented detection – and as we are hearing from the Cullen Commission Inquiry into Money Laundering in BC, many deliberately.After applying, reporting bodies then must file a transparency report detailing specific information about each interest holder.It's worth mentioning that the disclosure requirements of reporting bodies are ongoing, meaning that every time there is a change in the land's interest holders, even if the registered ownership of the land hasn't changed, reporting bodies must file an updated transparency report.The LOTR will become searchable beginning April 30, 2021. For more information,
click here...
---
975 Kent Avenue- Hillside beauty! This 2004 built home is perfectly situated to capture outstanding Ocean, island and Mt. Baker views. Quality from top to bottom, with over 3900+ sq ft on 3 levels. The top level has an inviting open kitchen/great room concept surrounded by windows with French doors opening to a massive wrap around sun deck. 
More Info...
13 2250 Christopherson Road- ROCKCREST ESTATES. Start Enjoying your beach lifestyle in this waterfront charmer. Totally remodeled 3 bedroom rancher with loft. High end finishings throughout! 
More Info...
14863 Hardie Avenue- Stunning ocean views from this West Beach hillside property! Perched above the iconic White Rock pier, this home offers sweeping ocean and island views. This property, with its 50 foot frontage and 6000 sq ft lot, is the perfect spot to build your dream house. 
More Info...
1534 Best Street-THE COURTYARDS, fantastic central location in White Rock! Rarely available three bedroom three bathroom townhome in a quiet location. Recent renovations include kitchen, bathrooms, flooring in flex room, H/E furnace, and painting. 
More Info...
2 1148 Johnston Rd- Nestled in the heart of White Rock sits Square One Developments newest offering… The Hill Residences... four breathtaking, ocean view, luxurious city homes each with their own distinct floor plans. "The San Juan" the largest of the four city homes 
More Info...
11528 140th Street- Great investment opportunity awaits you with this one. Live now / build later, rent now / build later, the possibilities are endless. Situated on a large 10,224 square foot lot this property offers rear yard privacy...
More Info...
16 2250 Christopherson Road-Stunning waterfront community on 3.3 acres with 20 homes in desirable Ocean Park/Crescent Beach area. This updated four bedroom four bathroom post and beam home will impress. 
More Info...
---
LOOKING FOR SOMETHING LOCAL?
CHECK OUT THE FOLLOWING!
A great local spot to grab a hot drink and a bite to eat! The have a lovely socially distanced patio to relax on while enjoying the serenity of the ocean. They are located right next to us, Sotheby's Realty, on East beach. After rigorous menu sampling, we highly recommend the House roast beef with cheddar on flax bread. C'est magnifique! Check out their menu 
here...
Last minute Christmas needs? Head to White Rock's one and only Grey Haven Hobbies & Games! Your kids or grandkids can thank us later. All assortment of games and hobby related goodness can be found in these hallowed halls. Shopkeeper Adam  will help you choose the perfect something. Located at 1289 Johnston Rd across from WR Elementary school. 
Click here more details...
---
From time to time we have clients who are looking to find new homes for their quality well loved furniture. We are all for playing match maker and Brad rocks a wicked Cupid costume! So here it goes... Let us know if you are interested in any of the items below and we will put you in touch with the owner.  We will stay in our lane with real estate and leave the furniture negotiations to you!
Dining Room furniture for sale called Tour Navaca (Tour of the Waters) by Stanley Furniture Company in Antique Pecan. Purchased new in 1968. 
> Pieces available
> Buffet
> Octagon Table, with 3 leaves
> 4 Side chairs, 2 Arm chairs
> Scroll Bookcase
> $600.00 OBO
> FOR SALE
> Bedroom suite includes
> - headboard
> - bed, mattress, box springs
> - 2 night tables
> - dresser with mirror
> - armoire
> Finish in glossy walnut
> $500.00  OBO